Fresh-Roasted Delicious Coffee
If you've never had fresh-roasted beans you've only ever tasted, at best, a shadow of the original beverage. Beans are at peak flavor from about three days to two weeks from roast. No matter what mechanisms are used to extend the life, though these may help, those delicious oils (and the flavors) are still evaporating.
Using the best  or world-class beans, our mission is to enable you to enjoy the freshest of roasted coffees, shipped within hours of roast. And then to help you prepare and discover these delicious flavors in your home.
Bringing the world a better cup of coffee.
We are a specialty, custom roaster…
…dedicated to your flavor profile, roasting specifically for you. Do you prefer the bolder flavors of a darker roast, or lighter roasts that more bring out the origin, fruity flavors of the bean? If you're seeking even a specific country's bean, let us know and we can order this for you. Desire a half-caf? Dialog with us on your order and we will find and roast your perfect cup of coffee.
World Class Beans,
World Class Roast.
The best quality roast begins with the best beans. There are generally ten quality grades of coffee, with specialty coffee regarded as grades one through three. We will always purchase Grade 1 whereever possible, and Grade 2, otherwise.
Starting with world-class beans, the roasting process itself is an art. What beans (or combinations), how quickly or slowly roasted, how light or dark–each of these elements imparts a different flavor into the beans–and into your beverage.
With a passion for the best taste in coffee and beans, our story begins with a rewired bread machine.
Specials
A nimble business will always share their abundance with their clients. From time to time, we will offer incredible specials that will add to your enjoyment.
Read our blog for interesting articles on coffee, history, preparation, and some in-depth information on coffee orgin countries.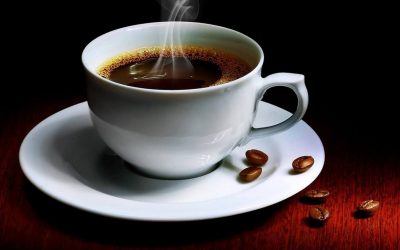 Coffee and veggies, reducing your risk of Covid transmission?  Article by Cara Murez, HealthDay Reporter Coffee delivers the boost that many people need to start their day. Now, new research suggests this breakfast powerhouse may also provide some protection...
read more